Skynamo Pricing
Skynamo pricing is based on number of users and your integration, features and reporting requirements.
Contact us to get a "no obligation" custom quote to suit your specific needs and budget.
Let's have a quick conversation to find out how we can help and why users love us (and why you will, too)!
Increase customer engagements by up to 3x
Increase sales revenue by 20% your first year
Voted "Easiest to use" by G2 Crowd
Used by 1,000 manufacturers, wholesalers and distributors of all sizes
By submitting this form I give consent to receiving marketing communication from Skynamo. I know I can subscribe at any time.
♡  Reasons you'll Love ​Skynamo
Spend less time on admin and more on selling:
17% of the work  week is spent doing sales admin work. Sales reps can produce a call report in minutes.
Access inventory and customer order history from any mobile device: Instantly see what your customers have bought before and then deliver an accurate quote.
Know your customers:
Customer details and history are instantly available. No more sifting through hand-written notes or searching for past emails​.
Work offline:
All functionality and information are still available to sales reps even in remote areas or underground where internet access is weak or unavailable. Updates sync when back online.
Benefits
Get accurate orders out faster
Know your customers and never go in cold again
Cut time spent on Call reports from hours to minutes
Get instant visibility into sales activity in the field
Make smarter Sales decisions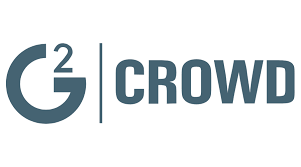 "A must have for managing field sales reps"
Feb 19,2021
"Seriously beneficial platform to optimize efficiency"
Feb 18,2021
"Skynamo-A sales tool I couldn't do without"
Feb 24,2021
"From a company that used Excel sheets to a company who thrives because of Skynamo"
Feb 18,2021
"We have saved hours on admin and unnecessary rekeying of orders and mistakes. All of this allows us to serve our customers better, by freeing up our reps' time to concentrate on building those relationships. "
Nadeem Ayyub
Director of Rockcliffe Group
"What we found when we started using Skynamo is that a full 30% of our customers weren't being visited, or even called. When I saw that, literally, my mouth was agape."
Paul Davison
Chief Revenue Officer
Get award-winning functionality that gives you the edge at a price you can afford
Are you losing customers and sales to competitors?
Whether your focus is Manufacturing, Wholesaling or Distribution, or a combination of these, Skynamo can be customized to suit your exact needs.
By defining which tools and functionality of Skynamo will best support you and your team in your daily sales targeting, we'll guide you to a life of less admin, more customer engagements and ultimately increased sales.
Let us help you find the perfect plan for you and your business.
Let's have a quick call to understand your needs.