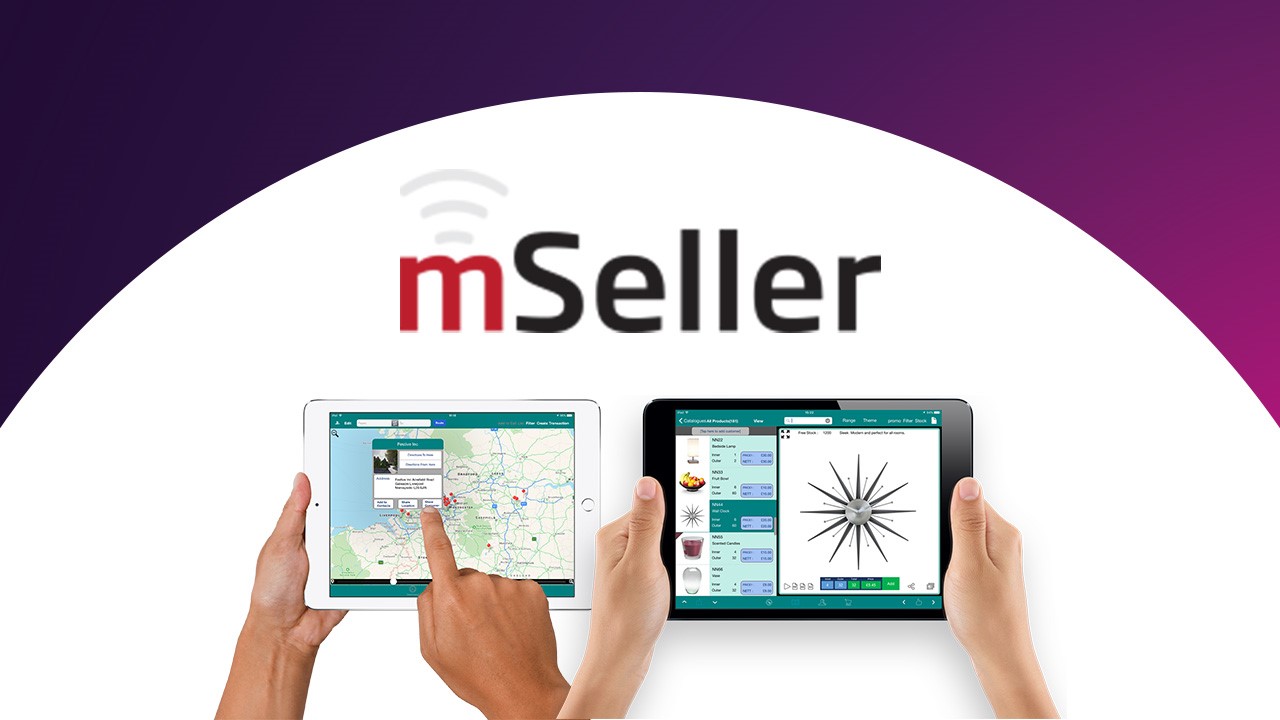 South African success story expands UK footprint and mobile and field sales capabilities with acquisition of UK mobile sales application
Skynamo secured $30million in funding from US-based software investment firm, Five Elms Capital, in 2020 to accelerate growth and adoption of its field sales software and mobile app globally
The acquisition of mSeller enhances Skynamo's order management and digital catalogue capabilities and grows their UK customer base
The move is aligned with Skynamo's commitment to global growth in the field sales enablement market
Stellenbosch, South Africa, 03 February 2021 – Skynamo, a market leader in field sales management technology, has acquired UK mobile field sales technology provider, mSeller, to grow their market share in the UK and enhance their order management functionality for field sales teams. The acquisition of mSeller comes a year after Skynamo secured $30million in funding from US-based software investment firm, Five Elms Capital, to accelerate the adoption of its field sales management platform worldwide.
Field sales have seen significant disruption and development over the last year, driven by the global pandemic and the resulting need to adapt to new sales and ordering processes, and deliver new features.
"The acquisition of mSeller gives us a stronger foothold in the UK thanks to their very loyal customer base and a team with more than two decades of local field sales technology experience," says Sam Clarke, CEO of Skynamo. "By merging the best features of mSeller into Skynamo, we'll be able to offer the global market a truly holistic order management and digital catalogue experience for field sales reps and their customers."
"Running a sales team is expensive, so ensuring that they have the right tools to improve sales and profitability while delivering superb customer experiences in any situation is key. Digital tools like mSeller and Skynamo are offering this functionality and redefining the way businesses with field sales teams operate," says mSeller founder Stephen Langham.
mSeller's field sales app is used by sales teams in the UK operating in the toys, giftware, confectionary, stationery and furniture sectors. The app enables field sales teams to access accurate digital product catalogues, pricing, customer information, invoicing and order history in one seamless application.
Skynamo is on a mission to help manufacturers, wholesalers and distributors grow by digitising their field sales, ordering and customer management processes. The company helps them reduce costs while improving their sales revenue through improved efficiency and an accurate view of sales and customer engagement information. Ultimately, their goal is to help businesses extract themselves from the quicksand of inefficient, paper- or Excel-based sales processes that keep them from growing.
"We've found that small businesses in particular, in the UK and South Africa, are late adopters of innovative sales and order management technology like ours, so there's a big opportunity for us to grow by helping them move from paper-based sales processes to digital through an easy-to-use application," continues Clarke.
For further information visit skynamo.com
-ends-
ABOUT SKYNAMO
Established in Stellenbosch, South Africa in 2012, Skynamo is the leading field sales technology provider with close to 10,000 users at nearly 1,000 companies across a wide range of industries  in Southern Africa, Australasia, the UK, Europe and the US. Skynamo's field sales mobile app and cloud-based management platform are used by  manufacturers, wholesalers and distributors with sales teams in the field, selling products to an existing base of customers. Skynamo integrates with a wide range of ERP and accounting software to improve order accuracy and fulfilment. Skynamo was named Sage ISV Partner of the Year for 2019 (Africa & the Middle East) and an Acumatica Certified Application and Customer Verified Application. Skynamo is a member of the Stellenbosch-based Alphawave group of software and electronics companies, with more than 100 employees in South Africa, the UK and the US.
PRESS CONTACT
Issued on behalf of Skynamo by Samantha Pugh from Hook, Line & Sinker Communications
Tel: +27 71 874 5460 / Email: sam@hooklinesinker.biz
PRESS IMAGES
xxxxxx